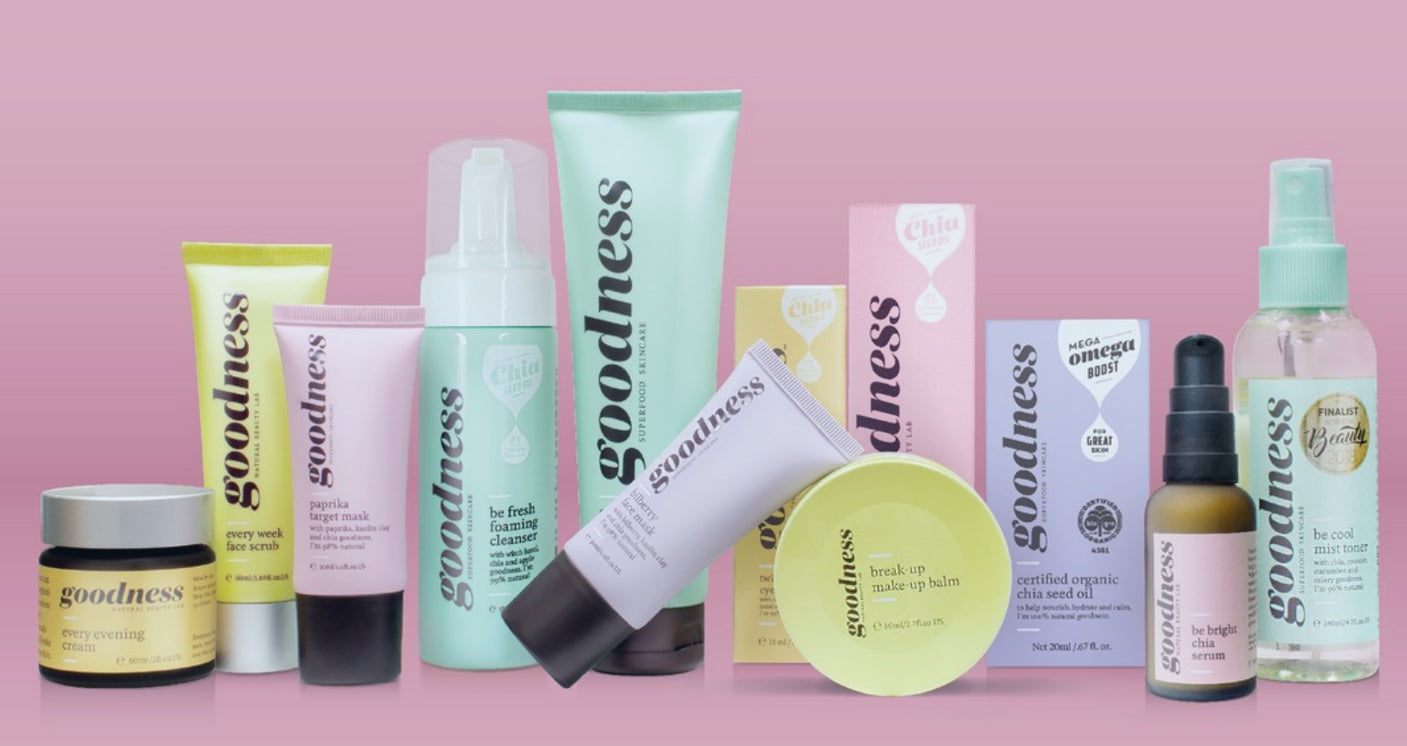 We were born way back in 2002!
One innovative kiwi was looking in her local NZ supermarket for natural, vegan skincare which wasn't loaded with a bunch of nasties...and no surprises there were none! And so, like all kiwis she decided to do it herself...
And so, ta-dah! Goodness was born!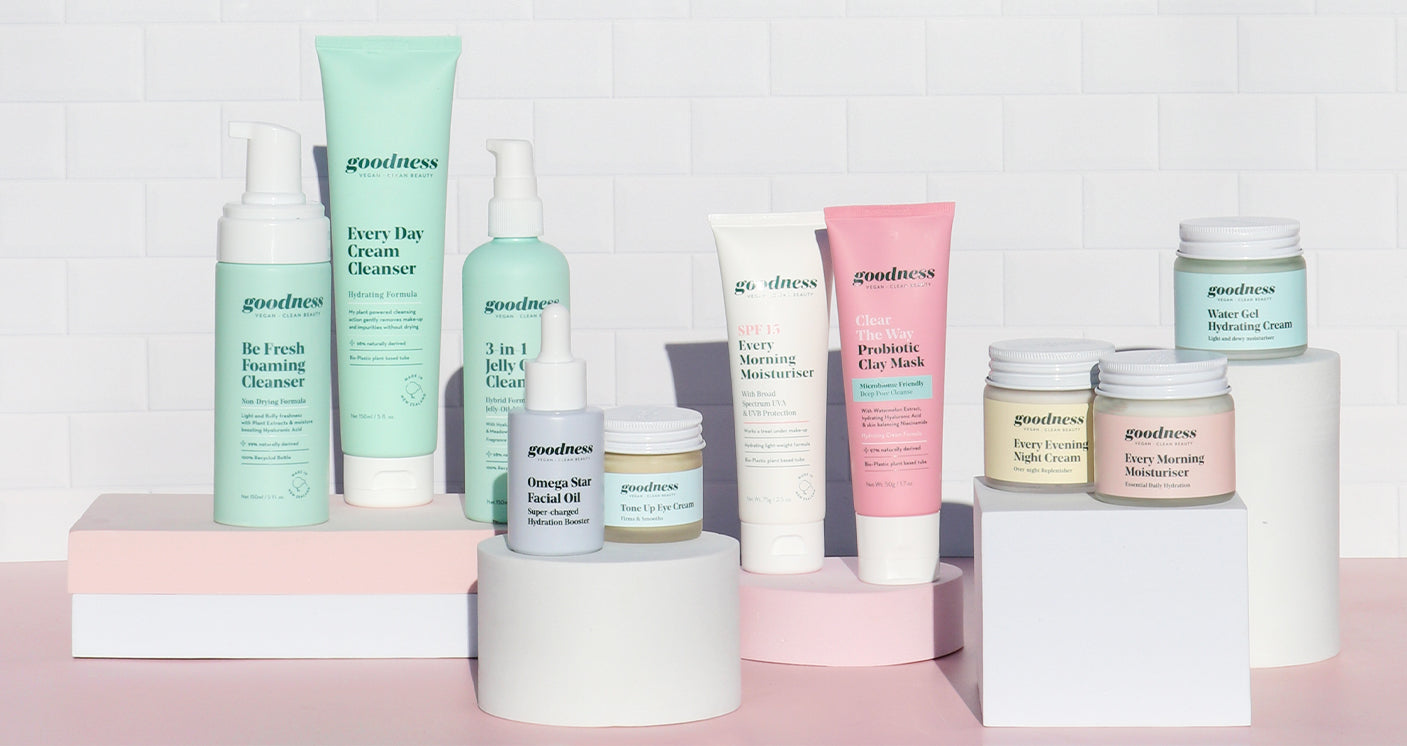 Relaunch in 2021
In 2021, we decided to level up everything, why? Because you deserve the best.
We grew to include cleaner and more effective ingredients, be 100% Vegan and Cruelty Free, while making sure our packaging is compostable and recyclable!
This is what we stand for
We Keep it Clean

Our products are designed for the clean skincare lover. We take the very best naturally derived ingredients, boasting powerful plant actives and oils, and expertly blend them together to create lush everyday products for all skin types. Goodness has always been, and will always remain, committed to ensuring we offer clean beauty skincare full of nourishing ingredients, for healthy skin without the nasty chemicals that many skincare products are full of. Goodness products don't contain PEGs, EDTA, Parabens, Silicones, or Synthetic Fragrances.
Sustainability

Clean Beauty is also about choosing better, cleaner packaging that does away with excess and unnecessary waste, creating overall more sustainable products where you know that your choice to select a clean product makes a big difference to not only your skin but also the planet. Our tubes are now made from sugarcane, which is sustainable to grow, and absorbs carbon from the air, lessening your carbon footprint. We have swapped out to soy-based inks, and all our cardboard boxes are now made form FSC certified cardboard, that is home compostable.
Active Ingredients

You are what you eat, but hang on… have your thought about what you feed to your
skin? The truth is your skin could absorb up to 60% of the products applied,
hence it is vital to stay away from nasty chemicals and unnecessary nonsense
ingredients. Goodness skincare range only contains the best nature has to offer
without parabens, petrochemicals, PEGs, sulfates, silicones, or harsh
surfactants. It is also free from artificial colouring and synthetic
fragrances.
Vegan & Cruelty Free

Goodness is 100% vegan and cruelty free. We never test on animals, and neither do our suppliers. Goodness looks after you, the planet, and our furry friends.
New Zealand Made

All of our Goodness products are developed, tested and made in our purpose built GMP Certified production facility in Christchurch, New Zealand.
Natural Active Ingredients
Now it's your turn!
We'd love to get to know you, too! Follow us on insta, slide into our DM's or tag us in a pic. We'd love to see how you use Goodness products in your life. @goodnessproducts